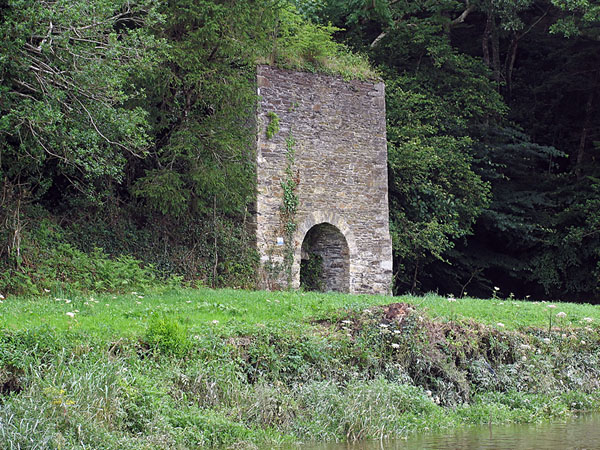 Rathsnagadan limekiln on the banks of the Nore
Carboniferous limestone is widely available in Ireland and has been exploited for burning in small kilns in most parts of the country. The lack of extensive coal reserves resulted in some kilns being fuelled with peat and furze.

If you have any comments please let me know.